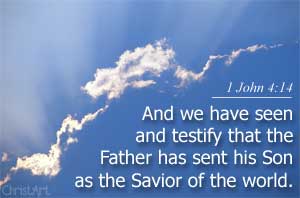 Welcome to the Fitchville Church of Christ !

On this home page we'll introduce ourselves and highlight important areas on our site. We welcome you to visit us via the web if you are far away or in person if you are ever in Fitchville, Ohio.

We are honored that you are visiting our web site. Being a Church of Christ, we are always striving to find new ways to get our message out to current and prospective members. This web site allows us to reach people we may never have been able to contact before.
The Fitchville Church of Christ is a group of Believing Christians, members of the Body of Christ who believe in worship as New Testament Christians, not as members of any particular denomination. We believe and profess the following, as taught by Jesus to his followers and told to us in the New Testament:
FAITH - We believe and profess our Faith in God and his only son, Jesus Christ. We also believe that the Bible is the inspired Word of God and is the final authority on matters of Faith and practice

CONFESS and REPENT - We are all sinners and must confess our sins to God and repent as one of the steps to salvation

BAPTISM - We must be baptized by immersion as directed by Christ for the remission of sins and to show "...a good conscience toward God."

LIVE - We strive to live our lives as disciples of Christ, as he directed, not only in worship but in every thought word and deed, in order to be ready to enter our eternal home

The sign over the entrance to our sanctuary reads: "We are Christians here, But not the ONLY Christians".
Please use this site to access the information you need about the church and as a resource for broadening your faith. Our links page contains links to several Christian websites that you may find interesting, as well as websites that provide Histories, Commentaries and various Bible translations.
We look forward to hearing from you and answering any questions you might have.

Worship Schedule
Bible Study- Sunday 10:00am - 10:45am
Worship & Praise
Sunday 11:00am